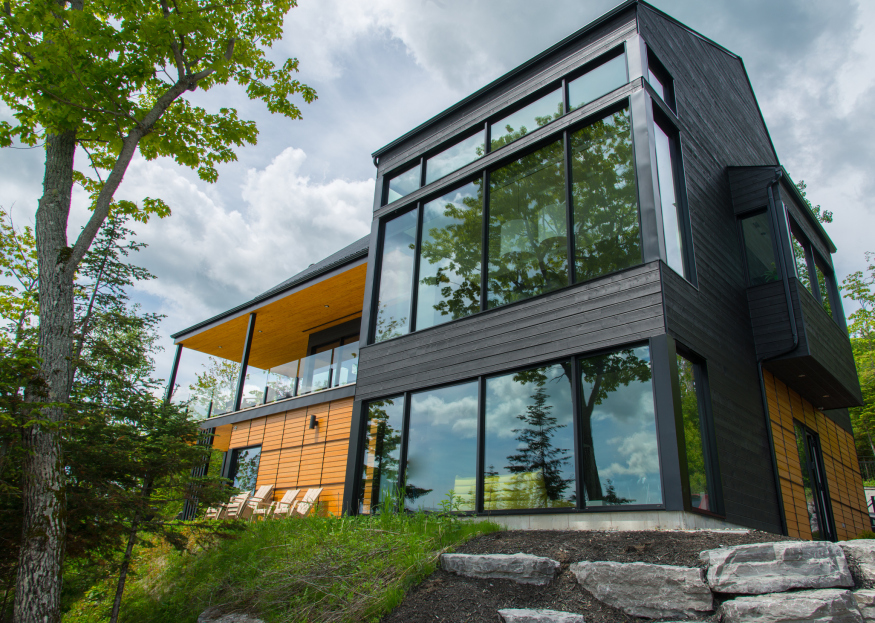 3 Things to Consider When Building Your Custom Home
The moment has finally arrived and you're ready to build your custom home. There's just one small detail remaining, you need to actually build it! When it comes to making your dream home a reality, there are countless details that go into the process. Thankfully, our team has identified three things to consider when building your dream custom home. Also, keep in mind that while some of our tips may be specific to the Niagara region, they can be applied to wherever you choose to build your custom home. So, without further ado...
1. Choose your Location, Location, Location
When it comes to your dream home, selecting the right location can seem like an obvious decision to make. Most people have an idea of the area they'd like their home to be in, but few actually take the time to ensure that it's the right fit for them. This can become especially problematic if you choose a property in an area that doesn't match your lifestyle or encompasses regulations that make it virtually impossible to build the home you desire.
You'll also want to ensure that the lot fits your lifestyle. Are you someone who enjoys the quiet solace of nature? Or, would you rather be safely nestled in a community? Do you prefer a fast or slow-paced lifestyle? These details are often overlooked and can be a significant factor when determining the location of your custom home.
When it comes to your new location, it's important to understand the zoning of your home and its subsequent limits and regulations. For example, depending on the location of your home, certain features and/or design styles may not be permitted. Which is why it's always a good idea to find out these details before you decide on a property. This small step will save you from countless delays down the road.
2. Decide on your Home Design
With an endless list of considerations, designing a new home can bring about both excitement and apprehension.
For example, there are countless options to choose from when it comes to selecting an architect. On one side, you have pre-built layouts that can be purchased, and on the other side, you have completely custom homes that can be built specifically for you. Ultimately, it depends on your needs and what you're looking for. However, our recommendation is to hire a builder that will incorporate the design stage into your home building process. This will allow you to keep everything under one roof, thereby avoiding potential delays and issues down the road.
3. Select the Right Home Builder
With so much skill, experience and resources needed to build your custom home, it's important to pick not only a good builder, but one that suits you and your needs. When looking for the right builder, keep these tips in mind:
Budget: It's important to stick within your budget, even when building your custom home. Which is why discussing your budget with potential home builders should be a critical first step. If you feel like the home builder is pushing for an upsell or is not respecting your budget during the first meeting, then chances are this will continue throughout the project. Remember that this is your dream home, so being able to trust your home builder is of upmost importance.
Value-added services: Building a home is an exciting, albeit costly experience! Which is why you should look for firms that offer value-added services such as inspections during various milestones of the project, extended warranties and connections to various contractors that can take care of all your needs.
Experience: When choosing the right home builder, you want someone who has spent years in the industry honing their craft. Requesting more information on their team and their work is another great way of testing whether the team has the knowledge needed to handle the project. In addition to background information, requesting samples of previous work and testimonials is also a vital step that will help validate the builder's reputation and provide peace of mind.
There you have it! Three things to consider when building your custom home. Have any questions or contemplating building a custom home? The Impero team is here to help turn your dream into a reality! Give us a call, email or complete our form today to book your free consultation.
Tuesday October 27, 2020