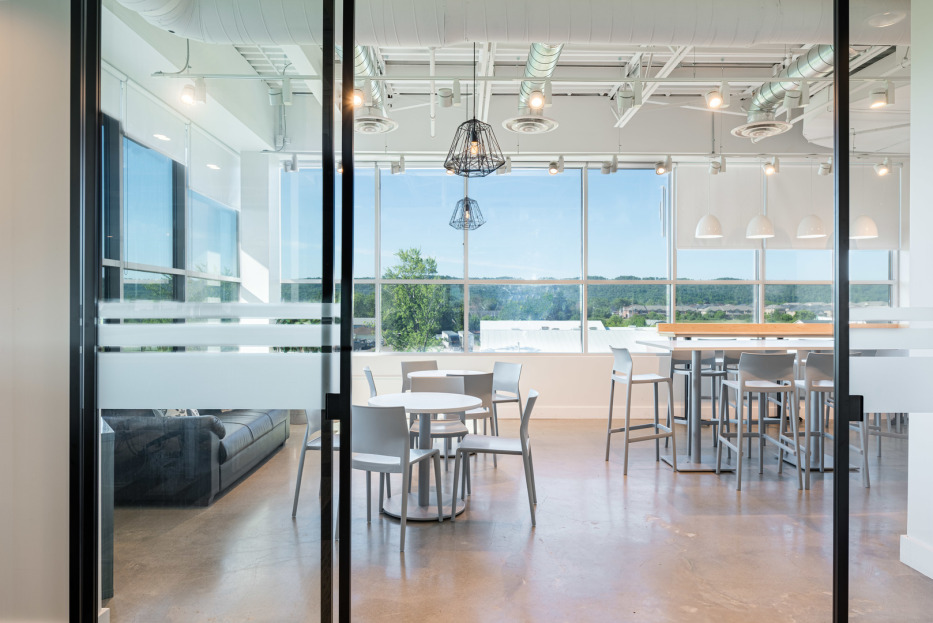 Choosing a Flooring Material for Your Commercial Space
Whether you own a commercial building, lease an office space or are in the process of building your headquarters, you'll want to pick materials that reflect not only your business, but also your daily operations. In fact, your industry will inform both the aesthetic and functional decisions that you make for your layout, paint colours and of course, flooring.
And, while there are thousands of viable flooring options from which to choose, every business owner or designer should select a material that satisfies concerns related to budget, style, maintenance and overall design.
If you're having a hard time determining the best flooring for your commercial space, this blog post will go over some popular options so that you can find one that works for you and your space.
Common Flooring Materials for Businesses
What type of flooring appeals the most to you? Perhaps you're partial to the warmth of a plush carpet, or maybe you prefer the natural look of hardwood. Or, if your tastes are a little more modern, ceramic tile. No matter what your tastes are, select a material that goes with your décor, and can withstand your daily operations.
We've compiled various flooring types to give you a better understanding of not only its strength and durability, but also what to expect for maintenance:
1. Carpet
A popular choice in many office spaces, carpeting can add additional warmth, comfort, insulation and even soundproofing to your office. Because carpet comes in a variety of colours, pile densities and even patterns, it's suited to a wide range of applications and budgets.
Business owners can choose between broadloom carpet (wall-to-wall carpet that comes in rolls) or modular carpet tiles (vinyl back squares of carpet) to achieve their desired look. If you're worried about stains or possible wear, modular carpet tiles are easier to replace than traditional broadloom carpet and may be glued down to maximize durability.
2. Luxury Vinyl
If you have an upscale office space or boardroom and want flooring that is both beautiful and durable, luxury vinyl tiles or planks can be a great choice. Made with 100% vinyl, these tiles often imitate natural elements, like wood or stone, but can stand up to the wear and tear of scratches, water and heavy foot traffic.
Generally, vinyl tiles and planks are more cost effective and easier to install than traditional hardwood or tile, which makes them an excellent choice for any budget!
3. Epoxy
If your office building consists of a warehouse or workshop, then you'll need to select a material that can withstand heavy objects, materials and spills. Epoxy is completely waterproof and can stand up to not only liquids, but also chemicals and debris, too.
In addition to its strength, epoxy has a beautiful, glossy finish that looks as good as it performs. If you're looking for a cost-effective way to improve the look and function of your space, epoxy can be applied over most existing floors, like concrete, to boost performance and overall aesthetic.
4. Hardwood
A favourite among high-end office buildings, hardwood and engineered hardwood floors are easy to maintain and can be treated to improve their durability. The variance in wood textures and tones, from white oak to rich maple, can add interest and sophistication to any office. But, while hardwood looks incredible, be cautious about where you install this product, since changes in humidity and moisture content can cause wood to warp.
If you're concerned about moisture damage, scratches or stains, consider opting for engineered hardwood, which consists of a thin veneer of natural wood that is bonded to a plywood backing. Although they look almost identical to the eye, engineered hardwood tends to be cheaper and easier to install than traditional hardwood.
Make Your Space Extraordinary from the Ground up!
Our team is committed to providing you with high-quality service and craftmanship at every stage of your commercial construction or renovation. And we're ready to guide you through every step of the process to make sure that you're "floored" by the final product! Create a commercial space that you're proud of by contacting our team today.