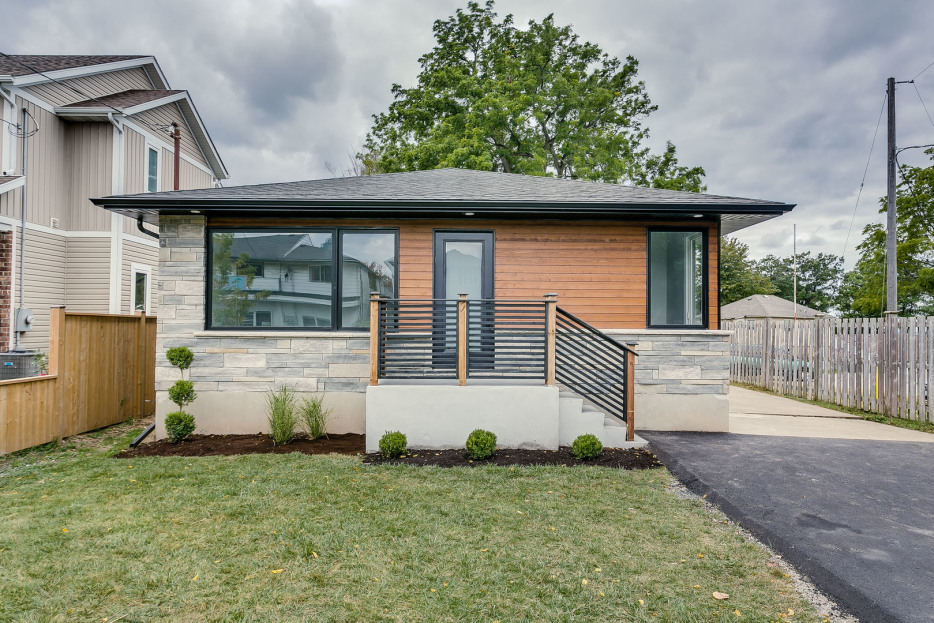 Should You Build a Bungalow or a Two Story?
One of the most appealing aspects of building a custom home is the fact that you get to decide what style of home is best suited to not only your property, but also your style. However, determining the number of stories that your home will have, and its layout, can be a difficult task for even the most decisive of homeowners!

So, which style of home is best for you? If you're having trouble deciding between a bungalow or a two-story home, we're examining some of the common features of both to help you select a style that is functional, affordable and suits your taste.
Benefits of Building a Bungalow
Whether you're attracted to ranch-style homes or are in the market for a spacious, stair-free abode, a bungalow offers maximum square footage, easy maintenance and a clean, open-concept design all in a gorgeous package.
The bungalow has many desirable features including:
Eliminates tripping hazards: from young families to retirees, the bungalow's layout eliminates various hazards, including steep staircases or multiple levels.
Ease of access: Since your living spaces are all on one floor, it's easier than ever to clean and keep an eye on the kids!
Suits multiple styles: No matter what your style is, craftsman, modern, classic or even coastal, a bungalow's steeped roof and large windows can appeal to a wide variety of tastes and structural components.
However, there are still a few things to consider before you decide to buckle-down on a bungalow! First, make sure that your lot size is large enough to accommodate your desired square footage and any potential additions you may need in the future. Next, some homeowners may not like the idea of their bedrooms being so close to their kitchen or other living space, so you'll need to determine whether a more open concept set up suits your taste or if you'd rather that the living and dining spaces were on separate levels.
Benefits of Building a Two-Story Home.
The two-story set up can be the perfect solution to a smaller sized lot. In fact, a two-story home offers homeowners and builders a chance to maximize square footage across multiple levels without compromising on inspired architectural elements like sweeping staircases or tall windows.
Two-story homes offer many wonderful features including:
Twice the flexibility: Because you have the flexibility of a second story, it's easier to incorporate personalized features like a balcony, office or reading nook on your upper level. If you can't fit the den on your main level, there's always the upstairs!
Additional privacy: A two-story home helps to create more privacy between the living and entertaining spaces in your home, which allows parents, kids and even guests to enjoy a movie, card game or glass of wine separately from the rest of the house.
Maximum property space: Designing a two-story home can help you maximize your backyard space, which may enable you to get a larger home without compromising your outdoor living area.
While there's no doubt that the two-story home has a lot of curb appeal and charm, homeowners should keep in mind that multiple levels in a home may pose challenges for individuals with mobility issues, and that special care must be taken to effectively soundproof between each floor.
Contact Impero to Design Your Dream Home Today!
No matter which layout you choose, Impero's team of talented contractors can help you build a custom bungalow or two-story home that aligns with your immediate needs, vision and style! Get started on your project by contacting our team!
Friday July 30, 2021