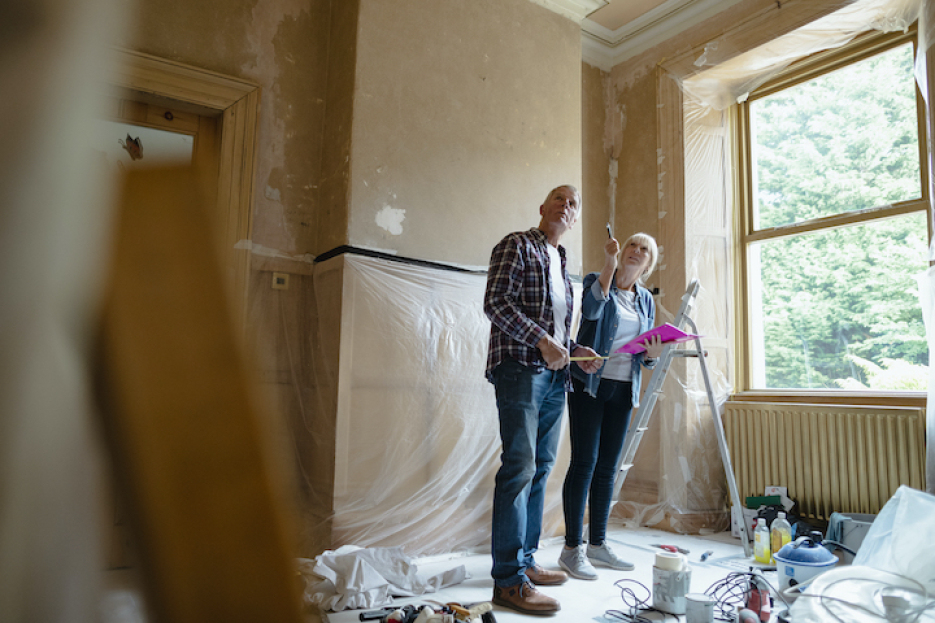 Why You Should Invest in a Custom Home Addition
Don't move, improve! If you're thinking of moving but are still in love with many aspects of your home's location, size and features, a custom home renovation will provide you with extra space and improve the overall value of your home. And now that we're seeing record highs in the GTA real estate market, building an addition provides an attractive option for individuals who want to invest in their home without relocating.
Although there are many benefits to moving into a new home, a custom addition can add significant value to your existing home. Whether you want to add additional square footage, a second level or a new kitchen, a professional team will be able to help you improve your home's layout and increase its value.
Moving Isn't the Only Option
Building an addition takes time, patience and skill. And while your initial reaction might be to exclaim, "I don't want to live in a work zone!" there are far more reasons to look forward to a renovation than to recoil from it. And a home addition is a great alternative to the classic solution of listing your house and moving somewhere else. If you think moving is the only way you can be happy in your home, check out our list below to find out how investing in a custom addition can benefit you:
1. Makes Your Home More Functional
Maybe your once perfectly-sized bungalow is now mis-sized for your growing family. The too-tiny kitchen, which you once admired, is now a site of clutter and catastrophe. And that powder room? Who can possibly fit in there? Homeowners typically purchase homes without thinking about how their existing layout will accommodate additional family members or changing needs.
A custom home renovation allows you to reimagine your floor plan in a way that reflects your family's lifestyle. Our experts will work with you to design the ultimate floor plan that improves functionality and harmony within your space. Together, we'll create custom solutions that are structurally sound and stylistically pleasing.
Whether you want to move a wall to create an open concept entertaining space or are looking to increase your home's energy efficiency, Impero will use insight to help you redefine your home's functionality.
2. Increases Your Home's Value
Adding square footage to your home will not only improve its functionality, but also increase its overall value. Even if you're not planning on moving any time soon, a professional renovation will help you boost your home's property value. Most buyers can appreciate the effort and finesse of a new addition. But which home renovations are really worth your investment?
According to HGTV, your best bet is to invest your money in kitchen, bathroom and basement renovations, but adding space to your indoor or outdoor living spaces is also worthy of your consideration.
If you're unsure about which updates or additions are best for your home, our team would be happy to provide their professional insight to create a space that feels right for you.
3. Gives You Flexibility for Design and Budget
Finally, the best benefit of an addition is its inherent flexibility. No two homes are alike, so your custom addition or renovation will reflect your budget, architectural specifications and your must-haves. Although some homeowners will be limited by structural implications, Impero's design team will work to provide unique solutions that deliver both beauty and functionality.
Renovations also allow you to define your budget before the project begins, which can help you narrow down not only the scope of the work, but also the materials and features that you can incorporate.
Are You Ready to Renovate?
Impero's team of professionals are prepared to assist you in improving your existing space. When selling your home isn't feasible, a custom renovation is an excellent way to invest in your home's potential. If you want to create your dream home at home, reach out to Impero today. Let's build something beautiful together!