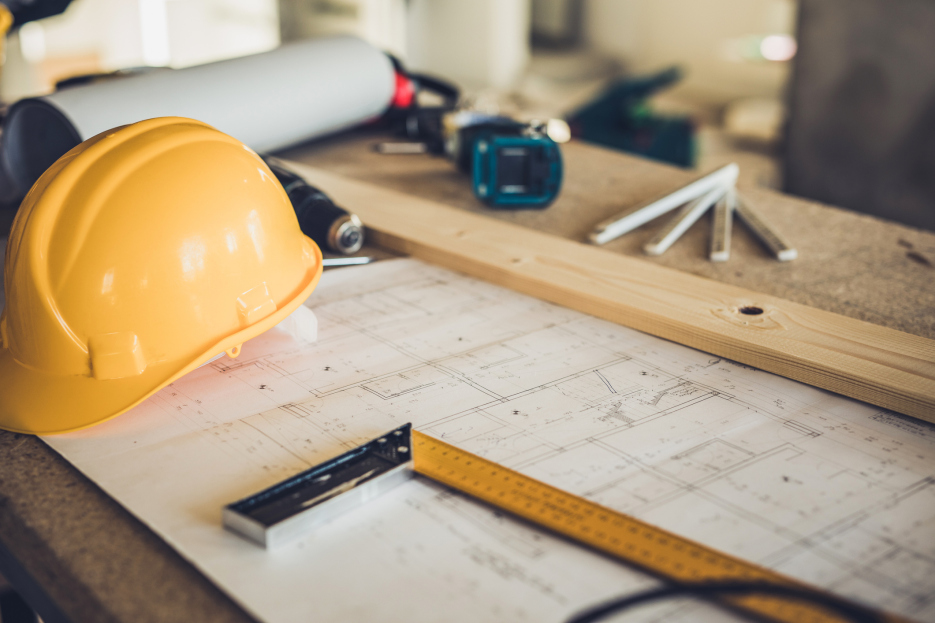 Is a Custom Home Build Right for Me?
Although our team of experts has decades of experience pouring a foundation, framing a house, hanging drywall, and installing electrical wiring and plumbing, the home building process can seem intimidating to both first-time and seasoned home buyers. In fact, many buyers shy away from building their dream home because they feel overwhelmed by not only the scale of the work, but also the costs associated with a project. However, we're confident that, with the right builder, you can create a stunning home that suits your every need. After all, there's something special about choosing the layout, fixtures, materials, and finishing touches on your home – watching your ideas transform into a fully functional home is a truly rewarding experience.
Today, we're confronting some common misconceptions about building a custom home to show you how feasible building a custom home can be.
Common Misconceptions Related to Custom Homes
So, what's stopping you from getting the home you love? Maybe you've heard that custom homes are more expensive than the average home, that custom homes take many years to build, or that you're limited to which features you can customize. We want to explore a few of these misconceptions to demonstrate the various ways that a custom home can benefit you!
Custom Homes Are for Wealthy People
A lot of people are intimidated by the unknown price of a custom build. In fact, some companies may showcase their skills using impressive mansions or executive style homes. However, despite what you may believe about custom homes, there are a variety of skilled builders who are committed to building affordable, beautiful homes that you can be proud of. If you're thinking about building a custom home, it's important to find a builder who can work within your budget and who can accommodate your requests. Don't write off a custom build just because one company showcases high-end homes: an experienced builder will be more than happy to work with you to design a cost-effective home.
I Can't Choose the Lot
You might fall in love with a home's interior, but is the location right for you? It's important to be able to build a home in a location that makes sense for you. But you've always been told that it's the builders who choose the lot, not the buyers. But, while that may be true in specific cases, home owners are fully able to purchase their own space prior to hiring a builder for their dream home, which gives buyers the ability to build in a location that makes sense for them. This is especially beneficial if you love one company's work but would prefer to live somewhere more convenient or are wanting to tear down an existing structure on property you already own. Conversely, if you're concerned about finding a property, seasoned companies like Impero can assist you in finding available lots that work for you.
What If I Don't Like the Floor Plan?
If you're paying for a custom home, you want to know that all aspects of your design are customizable. But just how customizable is your future home? And will the builder try to convince you to go with a pre-designed layout? At Impero, our team will work with you to ensure that the only home we build is your home. We will collaborate with you to create a truly unique design that incorporates all aspects of your dream home. We promise that your home won't be a variation of one design, but a product of your vision.
Building a Custom Home is Complicated and Will Take Forever!
It's no secret that building a home takes time, resources, and money. However, our exceptional team has the skills and experience to successfully navigate the home building process and keep your project on track. Using careful planning and communication with suppliers, tradesmen, and yourself, we will do everything we can to keep the project moving along its scheduled timeline. We promise that you'll be left with not only a beautiful home, but also a memorable experience.
Are You Ready to Build Your Custom Home?
Was there ever a time when you thought about what it would be like to build a house that was just for you? Whether you're a first-time homeowner or have been living in the same house for decades, you've probably envisioned your ideal home many times – you know how many rooms it would have, the design of the kitchen, and the layout of your finished basement.
With Impero's team by your side, you can discover quality craftmanship, professional project management, and incredible designs that fit your lifestyle and budget. Start your project by contacting Impero today!